Lodge & Retreat Julian California
SERENE LAKE. QUIET MOUNTAIN. INVITING LODGING
34540 Engineers Road, Julian, California 92036 U.S.A
Quiet Mind Mountain Lodge & Retreat sits quietly among the hills and mountains of San Diego's golden countryside overlooking serene Lake Cuyamaca. An intimate and inviting lodge setting offers comfortable and spacious accommodations thoughtfully appointed with buddhist art and natural colors reflecting a sense of inner and outer harmony. Perfect for a weekend getaway or longer vacation, you will find a peaceful, relaxing and unforgettable stay at Quiet Mind Mountain.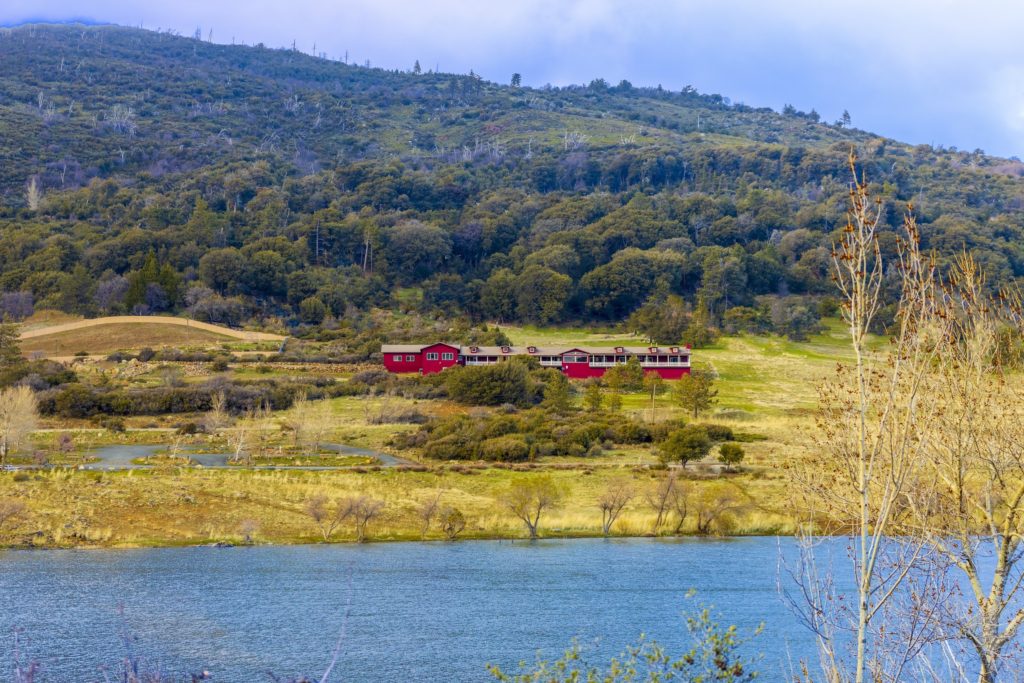 Leave The World Behind You…
Quiet Mind is only an hour away from San Diego and is a haven of relaxation where you can escape the stress and noise of the city and experience the peace and quietude of nature. At 4500Ft above sea level, you can truly elevate your experience to one of simplicity and just being. We invite you to enjoy our lakeside lodging where silence, relaxation and complete ease are valued and honored.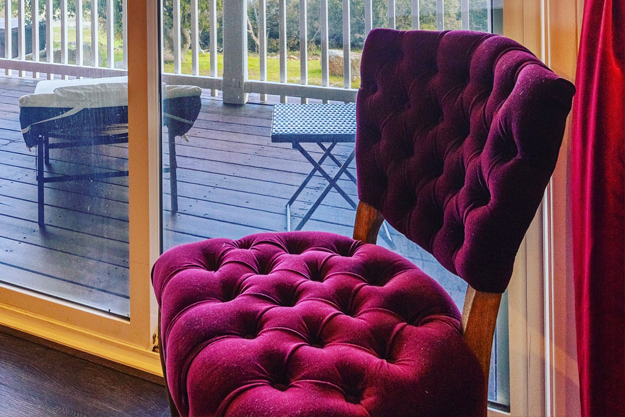 Lakeside Harmony Meets True Value
At Quiet Mind lakestaride living meets incredible value offering you truly unforgettable experience. Accommodations have been mindfully designed to provide comfort, value, restfulness and serenity. Each suite is uniquely appointed with Buddhist art and Neo Asian decor to bring you a sense of inner and outer harmony.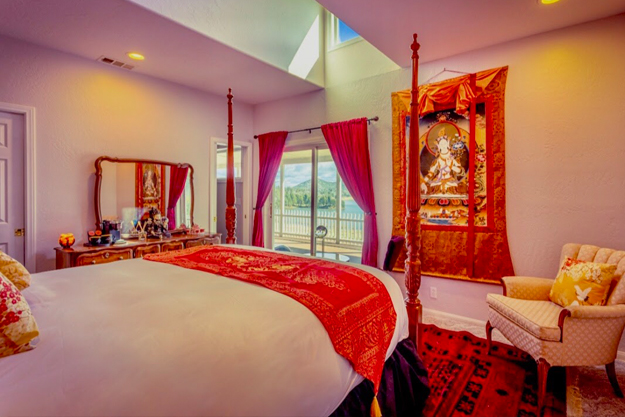 Buddha Lake Suites
Calm, serene and spacious suites offer direct terrace access and breathtaking mountain and lake views. Each suite is elegantly appointed with Buddhist art and wellness centered amenities.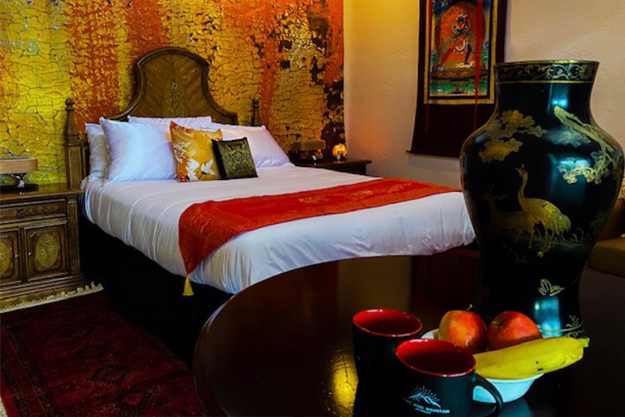 Tara Hilltop Suites
These suites offer wellness centered amenities and natural textures in harmony with the natural environment. Each suite has its own private entrance, wellness centered amenities and direct access to the outdoor jacuzzi.
Mindfull Experience at Quiet Mind
Bring your intentions for well being in this new decade to life with mindful experiences at the lodge and in the surrounding nature. We offer a range of experiences, hotel services and comfort centered amenities that bring you relaxation and well being. Explore the heart of meditation and yoga with daily classes. Retreat from the city and adventure into the mountains on the hiking trails that surround our property. Enjoy renewing massage treatments and infrared sauna sessions at the Tara Temple Spa or spend time in nature gazing at the stars from our outdoor jacuzzi.

Take a boat out onto placid Lake Cuyamaca and immerse yourself in the beauty of the surrounding nature and calm of the water.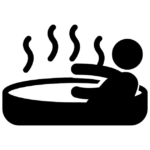 Stargaze from The Outdoor Jacuzzi
Experience a jacuzzi with a view, gaze at the stars at 4600Ft above sea level in the warmth of our outdoor jacuzzi.
We have chosen the best keyless technology there is so that you can check in from the comfort of your own phone. No more waiting in long check in line lines or for keys, download the OpenKey app, put in your phone number and check in to your suite!

Your comfort is our priority, so we have personalized iPads in each suite that allow you to order food, fresh towels and linens or book a spa appointment all from the comfort of your suite.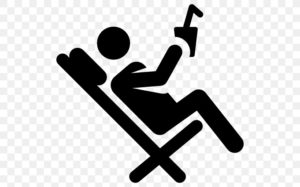 We have intentionally left televisions out of the suites and created tech free common spaces. Discover how liberating it can be to take some time away from technology and feel present, grounded and connected.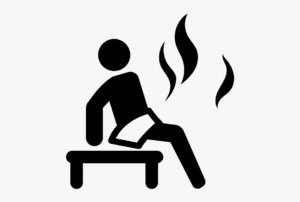 Massage and Infrared Sauna
Visit the Tara Temple Spa for a relaxing massage and detox and enjoy the health benefits of our state of the art Clearlight Full Spectrum Infrared Sauna. 

Pre Order Gourmet Plant Based Foods
Enjoy delicious and nutritious chef prepared plant based foods. Pre Order your meals for your stay.
"We visited at the end of January 2020. It was a peaceful and very relaxing visit. We were able to rest our minds, bodies, and souls, in the tranquility of mother nature. The retreat is very beautifully decorated. We look forward to going back in the near future.
"The setting for Quiet Mind Mountain Lodge is amazing. The Lodge sits right on Lake Cuyamaca with beautiful views of the surrounding hills. The resort was recently renovated and much nicer than other accommodations in the area. I highly recommend! "
We visited Quiet Mind Mountain Lodge & Retreat on Lake Cuyamaca as a birthday getaway for my girlfriend and couldn't have been more blown away. From the moment we stepped on the grounds I was overcome with a sense of tranquility and knew this would be a trip to remember. We had the pleasure of booking a Lake Suite right on the water that was an amazing price and had a lovely terrace with some chairs to sit outside and enjoy the view. The room and property is tastefully appointed with many gorgeous Buddhist artworks that perfectly compliment the serenity of nature all around you.
My stay at Quiet Mind was the highlight of my visit to Julian. Very peaceful! The bed was luxurious and the robes they left for our use were scrumptious. It felt like a spa! I'm going back as soon as I can!